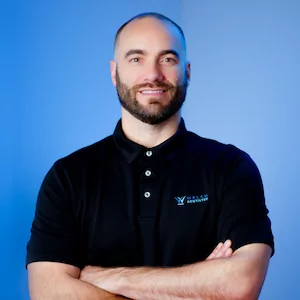 Dr. Welch was born and raised in Wyoming before his family relocated to Las Vegas when he was 15. After graduating from Silverado High School he went on a two year mission to Brazil where he became fluent in Portuguese. After his mission he started his undergraduate studies at Brigham Young University where he studied until he married his wife Tiffany and then transferred to the University of Nevada Las Vegas. He received his Bachelors of Science in Biology there and then was accepted at UNLV's School of Dental Medicine where he was awarded his DMD.
Dr. Welch wants to make sure that your smile is one that you can be proud of. He also wants your experience at the dentist to be as comfortable and enjoyable as possible.
Since dental school Dr. Welch has been committed to continuing his education and staying up to date on the most current materials, technology and treatment options by studying with some of the top dentists in the country.
When he is not at work he enjoys spending time with his beautiful wife Tiffany and their five wonderful children.