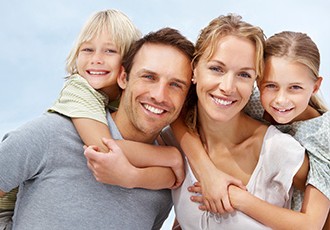 At Welch Dentistry we feel that having great oral health and a beautiful smile should be within reach of your entire family. Whether your family is young or old, we want everyone to be able to get an excellent standard of dental care so that you can have beautiful smiles that will last a lifetime.
We are proud to offer our services to your entire family out of our Las Vegas, Nevada office. Dr. Welch and his caring staff work hard to create a safe, comfortable, and welcoming environment for all of our patients. We strive to make your dentistry experience a truly positive one. As both a family dentist and a general dentistry practice, we provide a large range of services and treatments so that you can get the care that you need at an affordable price.
Some of our Las Vegas services include general dentistry, family dentistry, teeth cleanings, restorative dentistry, and cosmetic dentistry all at affordable prices.
We also include the following services to improve you and your family's smile:
Invisalign: With Invisalign, traditional braces are truly a thing of the past. Instead of using metal wires and brackets, Invisalign gently straightens your teeth using durable and safe plastic trays. Invisalign also has a great advantage because it is both removable and see-through, allowing you to continue to have a regular social life.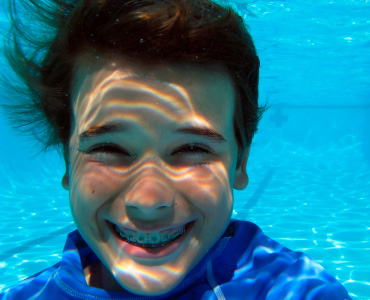 Teeth Whitening: If you want to have a brighter, more beautiful smile then having your teeth whitened professionally is a great way to accomplish this. Dr. Jonathan Welch offers a couple of different teeth whitening methods for our patients to help them get the brilliant smiles they've desired.
Tooth Cleanings: It is recommended that people should have teeth cleanings every six months. Las Vegas residents are no different and Dr. Welch and his trained staff do wonderful work at cleaning your teeth. Having a regular teeth cleaning (known as a prophylaxis) is one of the greatest tools in maintaining good oral health. Our staff will gently remove built up plaque and tartar so that your smile can continue to be healthy.
Dentures: If you are missing multiple teeth, dentures are a great restorative dental technology that can get your smile back. Besides helping you have a beautiful smile, dentures also help you eat the foods you love again.
At Welch Dentistry, the overall oral health of you and your entire family is our number one priority. If you have any questions about these services or would like to get affordable family dentistry, give us a call at 702-527-4644.