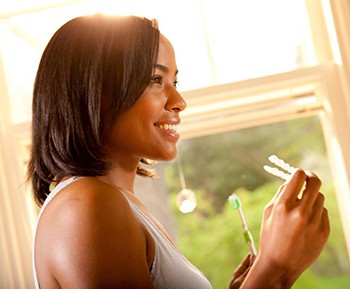 If you have ever wanted straighter teeth and a more beautiful smile but haven't wanted to deal with the hassle of traditional dental braces, Dr. Welch and his staff have a wonderful alternative for you.
Invisalign is a clear braces system used to straighten teeth without the need for wires, brackets, or bands like traditional dental braces. Invisalign braces straightening system uses clear, durable plastic trays that allow you to straighten your teeth comfortably and covertly.
Some of the fantastic benefits of using Invisalign braces to straighten your teeth include:
In addition to not having wires like traditional dental braces, Invisalign trays are removable. Invisalign braces give the flexibility to continue maintaining regular oral care (such as brushing and flossing) without having to worry about getting caught in metal braces or other hardware. Invisalign also helps you keep your teeth happier and healthier.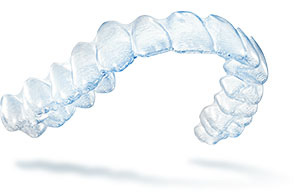 Invisalign straightening trays are made of an advanced clear plastic. Because the straightening trays are clear, they appear practically invisible to most people around you, making it so you can continue to live your life normally without having to feel self conscious about straightening your teeth. Having removable trays also means that if you feel like you need to take out your Invisalign straightening trays for a social event or for eating, you can do so without issue.
Traditional braces can take a long time to straighten your teeth. This process can sometimes take two years or even more. With Invisalign braces, straightening your teeth takes less time and requires less office visits. In as little as nine months, Invisalign can help you reap the benefits of straight and beautiful teeth in a discreet and better way than traditional dental braces.
We want our patients to have beautiful, straight teeth without the hassle of traditional dental braces. Invisalign allows us to accomplish this for our patients comfortably, safely, and faster.
If you want a better way to straighten your teeth with Invisalign braces, give us a call at 702-527-4644 to get your appointment scheduled.