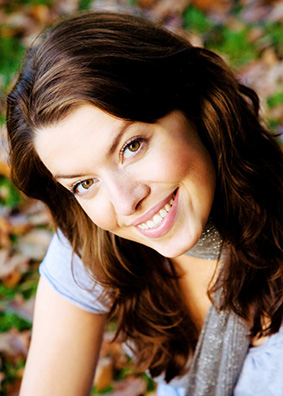 Dr. Jonathan Welch works hard to get you a beautiful smile. Many patients have come in with anxiety over their smile and Dr. Welch and his team have alleviated that stress. The services Dr. Welch and his team provide range from simple to complex. These services include teeth whitening, porcelain veneers, Invasalign, and porcelain crowns. Whether you need a cleaning or dental implants, we've got you and your Las Vegas family covered.
Having cosmetic defects in your smile can be an unfortunate source of both physical and social discomfort. Many people with smile issues hold back from showing their teeth and even laughing because they are worried about how their smile is perceived.
At Welch Dentistry, we feel that our patients deserve to have beautiful smiles that they want to share. We achieve this goal by using the latest in dental technology to provide fantastic cosmetic dentistry services for your Las Vegas family, helping them to get the smiles they desire.
Dr. Welch is a trained cosmetic dentist and offers a wide range of cosmetic dentistry services to his Las Vegas family of patients. Some of these services include:
Teeth Whitening
If you've ever wanted to have a whiter, more brilliant smile then look no further than Welch Dentistry. Dr. Welch and his staff offer great professional teeth whitening options that can help brighten your smile.
Porcelain Veneers
Porcelain veneers are a great way to help fix issues such as uneven spacing, chips, cracks, or other cosmetic defects. Dental veneers require no special care beyond normal oral hygiene.
Invisalign
If you have wanted straighter teeth but haven't wanted to go through the hassle of having traditional braces, Invisalign is a great option to achieve this goal. With Invisalign, your teeth will be gently straightened using clear, specially crafted Invisalign straightening trays without showing that you have braces.
Porcelain Crowns
If you have teeth that are broken, discolored, or even misshapen, you might want to consider getting a porcelain crown to remedy these issues. Porcelain crowns look and feel like natural teeth, and are custom made for each tooth so they fit comfortably and feel just right. Porcelain crowns are a wonderful way to get back functionality lost from broken teeth and restore your beautiful smile.
If you have any other questions on how we can fit the dental needs of your Las Vegas family, give us a call today!