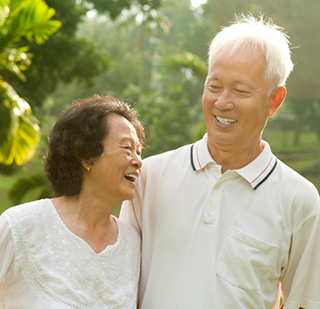 Having multiple missing teeth can be an immense source of social and physical discomfort. Being afraid of going to public or family events because you are missing teeth can be a heartbreaking affair, and also being unable to eat your favorite foods because of missing teeth can be a source of discouragement.
At Welch Dentistry we can help you get back your smile, so that you can attend the events and eat the foods that you've been missing without having to feel awkward or embarrassed. One of the great options for getting your beautiful smile back is having dentures made.
Dentures are a proven and trusted method to help patients restore functionality and beauty to their smiles. Dr. Welch and his caring staff have a number of different denture options available and are happy to guide you through them so you can make an informed decision about how best to proceed.
Our denture options at Welch Dentistry include: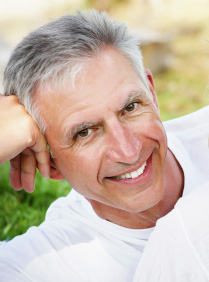 Implant Supported Dentures | Implant supported dentures are a great way to get your smile back without having to worry about your dentures coming loose. This type of denture is anchored on dental implants placed by your dentist that makes them very secure and highly functional.
All-on-4 Implant Supported Dentures | All-on-4 is a revolutionary new process that can get you implant supported dentures in as little time as twenty-four hours. With this process, you will have the dental implants placed one day, and then dentures will be fitted to the implants the next day. This is a great way to get our patients new teeth, fast.
Traditional Dentures | Traditional dentures are an especially good option for those who have no teeth, or very few left. Our caring staff will take a mold of your teeth, and then send that mold to a dental lab that will custom craft your new dentures. These dentures can be made either as a complete denture or as a partial denture depending upon your situation.
Have more questions about what dentures can do for you? Give us a call today!